CATALYST - 8min/DVCAM/Col/2001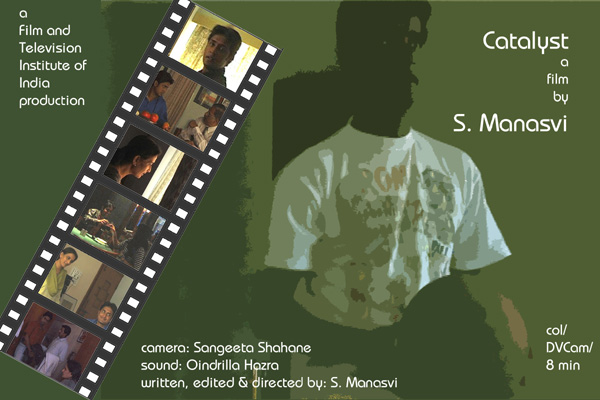 It is the story of Dhruv, who is a spoilt rich young boy pampered by his parents. He is not prepared to take any responsibilities in life, even the smaller ones like talking to the contractor to get the garage expanded. When his father suffers a mild stroke, he is worried. But he knows that he has to take charge. He has to become a grown up man, a responsible adult. The circumstances act as a catalyst that makes things happen, sometimes overnight.
KAAMKAAJI - 10min22sec/Beta/Col/2002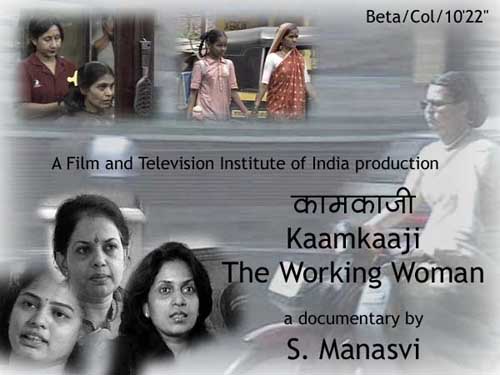 This documentary travels through opinions of three women from different background as they talk of about career, family and decisions they have to make almost every other moment of their life. What helps in the emergence of a 'Realwoman' breaking the myth of 'Superwoman' is explored.
SANSKAAR - 11min/35mm/col/2003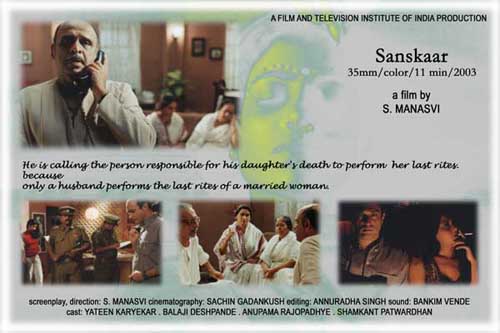 Only the husband performs the last rites of a married woman. These rituals are deeply rooted in the minds of a common Indian man. The fact, that the sanctity of the institution called "marriage" depends on several other factors, is highly ignored. What all does it take to make people realise that enough is enough forms the basis of this story.
GUZARAA HUAA MAUSAM - 22min/35mm/col/2004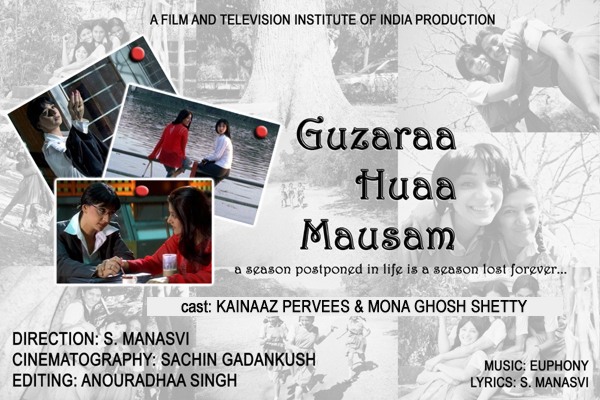 Nisha, a twenty-five year old girl has been taking care of her father's business ever since his death when she had just passed her twelfth standard. One day, her best friend from school days drops in for a visit from Bangalore after eight years. Our story takes place during that one day when these two school-time friends spend a day together and in the course of several incidents that take place, come to realise what circumstances can do to a person. A season postponed in life is a season gone forever.
EHSAAS EMOTIONS ETC - 9min/DVCAM/col/2006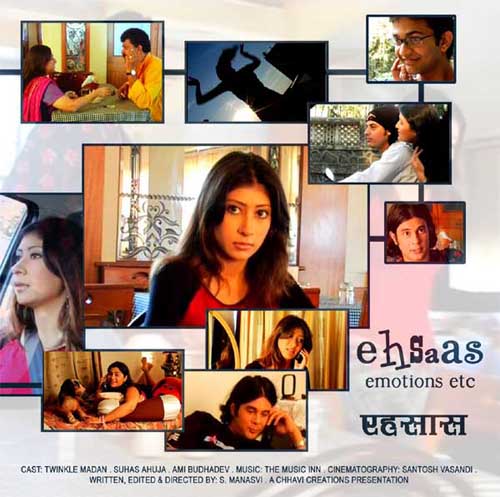 Okay, so we have got a situation here. That friend of Suman teased her about Jayesh and now Suman is thinking too much. She is going for a movie with Jayesh and believe her, it's not a date. It's just a film. But after her friend sowed those seeds, Suman is excited, troubled, insecure, and uncertain all at the same time. This flow of those emotions etc will go on.